Website / SEO Copywriting Services
Professional Copywriting Makes a Difference
Developing an effective and compelling online identity for your business requires far more than re-posting existing brochures and printed materials to your website.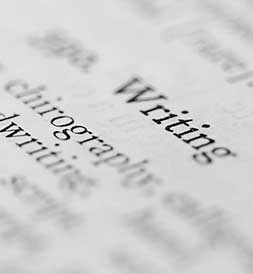 The experienced and search engine-friendly professional copywriting team at Selser Media understands and keeps current with the complex factors particular to online copywriting. We offer a full range of internet copywriting services including:
Website copywriting
Website copy development & organization
Search engine optimized copy / SEO copywriting
Landing page copy
E-Commerce Copy
Product and/or catalogue copy
Newsletters
Copy editing and proofreading
Targeted, high-quality, relevant content is critical to the success of your website. Updated information presented in a clear, concise manner brings visitors to your site and keeps them there. Website copy is one of the most important elements that influences your site's ranking. Is your current online copy optimized for search engines?
Writing for Websites is a Specialized Skill
Unlike print media, effective website copy serves two distinct target audiences: the consumer and the search engines.
Consumers read and process website content differently than printed content. Online visitors scan copy for specific information; if they don't quickly and easily find what they're looking for, you've lost them. Within seconds, they've clicked away to another site.
Search engine robots constantly crawl a website's content. Using a ranking algorithm or mathematical formula, the search engine scores the relevance of a webpage against a particular query. One of the most important factors influencing ranking is content. The mantra of informed web developers might surprise you: Content is king.
The internet provides even small businesses access to a global audience 24 hours a day. With that kind of potential impact, why wouldn't you seek the services of an objective, experienced professional to craft your online marketing message?
For more information or to get a quote on your proposed SEO or Web copywriting project , contact Selser Media today.