Web Design and Development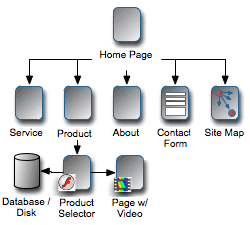 Building an effective online presence is one of the smartest investments a business can make. Without a doubt, the Internet has changed the way business is conducted. Never before has the opportunity for small and mid-sized businesses to reach a global audience been so accessible and affordable.
Selser Media offers a full range of website design, website development and redesign services including:
Responsive Website Designs
Coding in Javascript, PHP
Database driven sites
Content Management System - CMS sites based on Processwire, Statamic, Webflow, and WordPress
E-Commerce system design and development - Shopify, Webflow, WooCommerce
Mobile Applications
Video Capture / Compression / Media Servers / CDN Delivery
Information Architecture and Planning
Our Website Development Philosophy and Process
At Selser Media, we believe the success of a website should be evaluated by how well it meets the needs of your business and customers. Our holistic approach to the process of website design begins with defining the needs of your customers and determining what current and future business objectives your website is required to fulfill. Once those objectives are clear, we'll brief you on the technical options that meet your criteria. After the technical and design choices have been determined, we'll map out the scope of your project and get to work building the most flexible and scalable web solution for your needs and budget. Once your site is built, we will thoroughly test it and teach your designated staff members how to use, maintain, monitor and update it.
In addition to website design and development, we offer ongoing maintenance and service packages, web analytics, technical consulting, search engine optimization, search engine marketing, PPC campaign management, copywriting, hosting, photography and video services.
Rates can be assessed on an hourly or project basis.
Call or contact us today for more information on website design and development.